Zapraszamy do skorzystania z aplikacji mobilnej "Między Brdą a Wdą"
To nowoczesna bezpłatna aplikacja turystyczna zawierająca najważniejsze informacje na temat obszaru południowej części województwa pomorskiego, będącego obszarem działania Stowarzyszenia LGR "Mòrénka".
---
Szczegółowe funkcjonalności aplikacji "Między Brdą a Wdą":
W szczególności są to:
mapy, opisy zabytków, atrakcje turystyczne, wypożyczalnie sprzętu wodnego, kąpieliska, łowiska, noclegi, restauracje, punkty medyczne,
aktualne wydarzenia wraz z funkcją wytyczania trasy do miejsc przy użyciu geolokalizacji,
walory krajobrazowe wraz z zastosowanymi formami ochrony przyrody,
szlaki turystyczne (piesze, rowerowe, Nordic Walking) przebiegające przez region,
ścieżki dydaktyczne,
pokazuje ciekawe miejsca godne odwiedzenia.
"Między Brdą a Wdą – mobilny przewodnik, to kompendium wiedzy dla każdego turysty odwiedzającego ten region Polski."
Aplikacja jest bezpłatna (nie ma charakteru komercyjnego).
Aplikacja jest dostępna na trzy systemy operacyjne: Android, iOS (iPhone) oraz Windows Phone w dwóch wersjach językowych: polskiej i angielskiej. System składa się z aplikacji na smartfony oraz panelu administracyjnego.
Sprawdź jak działa aplikacja!

Aplikację możemy pobrać za pomocą:
jak również za pomocą QR kodu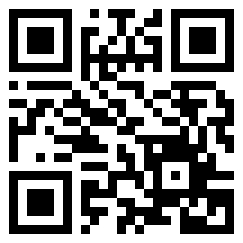 Zobacz co znajduje się w aplikacji, sprawdź jej funkcjonalność, podziel się uwagami biuro@lgrmorenka.pl